2013 Open Studio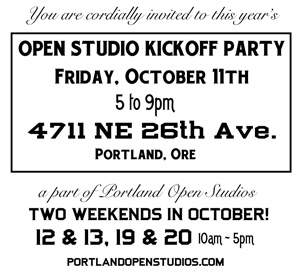 Things are definitely still in progress….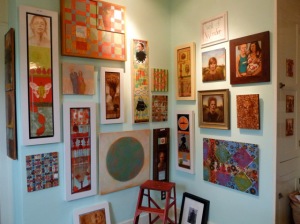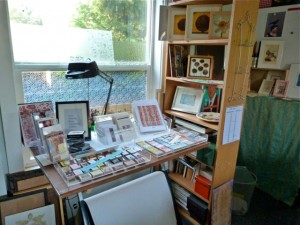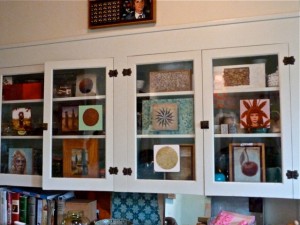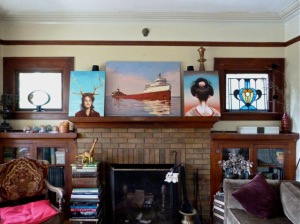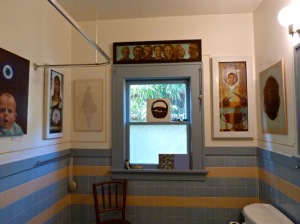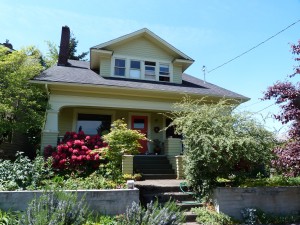 4711 NE 26th Avenue
Portland, Oregon 97211
Shanon's studio is in her house which is located in the Alberta Neighborhood of NE Portland, between NE Prescott and NE Alberta on NE 26th.
Here's a link to the directions feature on google:
Go here, click on the "Get Directions" button and enter your address >>
No expense spared.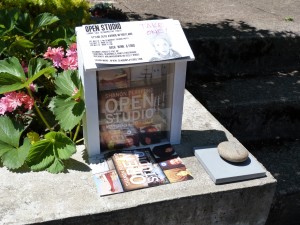 Look, it's a wall of women!
This series was shown at Ogle in 2009 — there are more than 50 individual 9×12 paintings, drawings and other mixed-media pieces that make up this series. Every one of them will be 50% off its original price during the open studio. Not before. Not after.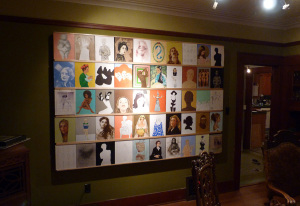 You can see them in more detail here >>
What's next? Mailing out and distributing this huge stack of cards. Feel free to volunteer if you frequent any establishments with a card rack.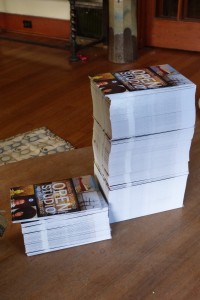 Well, we're committed — the postcards are here. We distributed them around First Thursday last night.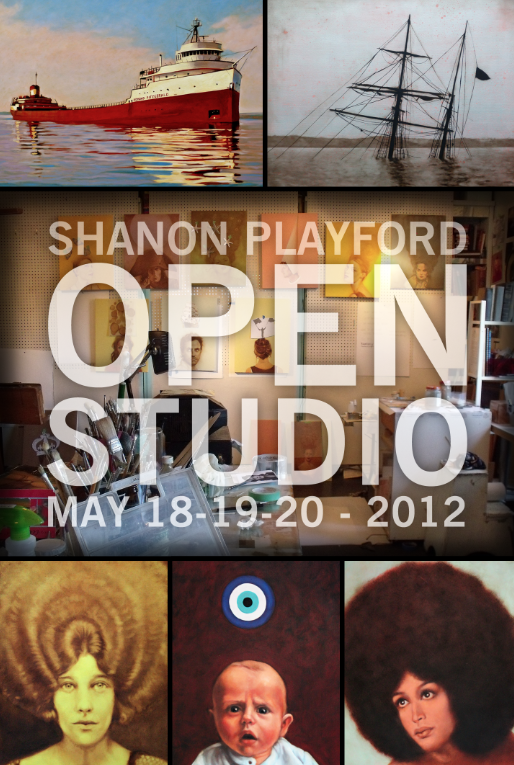 Well, depending upon the artist and medium, an Open Studio can be many things — from an opportunity to see an artist's workspace to a chance to see an artist's back catalog of both previous and most recent works.
Shanon's Open Studio is a number of things — a party, an open house, an exhibit of both current and past work, a workspace visit and a sale. You'll see work spanning the past 15 years. You'll see hundreds of paintings and drawings (not an exaggeration!). You'll see work that she doesn't show outside her studio. You'll enjoy food and beverages. There are three main "gallery" rooms, the studio itself, and the bargains rooms (among other assorted small nooks and crannies).
-Joseph