The Install Begins & Discounting
Look, it's a wall of women!
This series was shown at Ogle in 2009 — there are more than 50 individual 9×12 paintings, drawings and other mixed-media pieces that make up this series. Every one of them will be 50% off its original price during the open studio. Not before. Not after.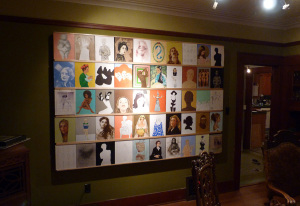 You can see them in more detail here >>